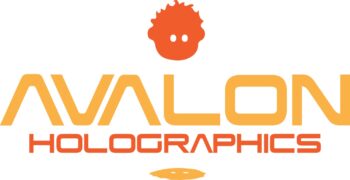 Want to have some fun? Want to work with only A-team players? Want to work on something that is just so amazingly cool that it could change the way we look at things? If so, maybe there's a place here for you. We're looking for people who really care about what they do and the people they work with. We've assembled a team of experts and enthusiasts and we're looking to expand.
Avalon Holographics is a Canadian SMB leading the next wave of display technology by pioneering development of the world's first "true" 3D professional holographic displays that revolutionize the way people produce, view and understand visual content. By replicating the experience of looking at real objects, Avalon's patented holographic displays produce realistic, comfortable, and headgear-free immersive experiences. With a myriad of applications including medical, defense, and consumer use cases, Avalon Holographics is poised to disrupt the industry while setting the standard for holographic displays.
Role Overview:
Our operations team is growing, and we are seeking an Operations Manager to join us at Avalon. Overall, the role is responsible for keeping the ship afloat and to make sure things are running smoothly. The ideal candidate for this role will be dynamic, hardworking and will have experience in operations in a high-growth tech startup with a wide range of knowledge in fields related to operational activities, supply chain and business functions.
A Day In The Life…
● Develop, implement, and review operational policies and procedures.
● Work closely with other teams to provide operational insight.
● Identify and address problems and opportunities for Avalon.
● Write, analyze, respond, and manage contracts to fruition.
● Maintain project documents to ensure accurate information is distributed throughout the company.
What Will Help You Be Successful…
● Bachelors' degree in engineering or a related field.
● Ability to thrive in a fast-paced work environment.
● Not afraid to take ownership over solving problems.
● Strong organization and communication skills.
● Overall awesomeness and excitement to work in a startup environment.
A few other things to get you excited about working with us…
●You will have a rewarding career in a fast-paced tech ecosystem.
● Competitive salaries.
● The health and dental plan is amazing.
● Flexible work environment and ability to work from home.
● We are working on something cool.
We believe the best people make the best companies. As we continue to grow, our goal is to continue to attract the best people.
Are you ready to explore an exciting career at Avalon Holographics? If so, please email us at careers@avalonholographics.com.