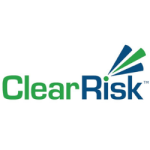 ClearRisk
Job Title: Customer Success Manager
Classification: Full-time, Permanent
Report To: Director, Customer Success
Revision Date: April 5, 2022
Location: St. John's or Remote
Start Date: May 2022
This is a great opportunity to join the growing Customer Success team at ClearRisk, a
rapidly scaling company within the Newfoundland Tech Sector. ClearRisk prides itself
on the amazing team we have built to support the customers, and each other. We
have a collaborative team of Sales Executives, Customer Success, Developers and
Product Specialists who are committed to ensuring the success of our staff and
customers.
Integrity. Teamwork. A passion for Technology.
Reporting to the Director of Customer Success, we are in search of an exceptional
Customer Success Manager to join our growing team. We are in business to optimize
the risk of our customers. We keep people from harm and help our customers be
more successful. Our cloud-based claims and risk management solutions provide
customers with a suite of tools and insights built for industries such as municipalities,
utilities, real estate managers, oil & gas companies, retailers and more. Implemented in
over 150 organizations across North America, our solutions lower insurance and risk
management costs while giving meaningful data insights that drive business growth.
Who you are:
● Customer Focused
● Ultimate revenue generator – upsell existing customer base
● Uncover hidden opportunities for increased ROI
● Strong Communication – written and verbal
● Good Time Management and Organized
● Quick to Adapt / Flexibility
● Confident Decision Making and Judgment
● Ability to Problem Solving and Think Outside of the Box
● Accountability and Dependability
● Professional and Works with Integrity
Why you want to work for us:
● We're growing, that means you'll grow!
● We have an awesome office space with a flexible work environment; as well as
the ability for remote work
● We offer a culture of openness and idea generation;
● We pride ourselves on transparency and keeping it real;
● From the most senior to the newest team member, we provide open access to
decision makers and career building work;
● We prioritize diversity, inclusion, and community building
● We have a competitive compensation package.
● We're super fun!
What you'll do:
● Work directly with the Director of Customer Success and our team of Customer
Success Managers to help execute on our strategic vision for the Customer
Success team
● Lead upsell/cross sell initiatives and the opportunities arising from it
● Manage customer renewals and lifecycle
● Main point of contact for customer related matters
● Assist client with all stages of lifecycle journey – onboarding through to renewal
● Communicate regularly with customers, including touchpoints, product feedback
sessions, new features and functionality
● Collaborate with marketing, product / development and sales for feature
requests, produce requests, upsell campaigns
● Update ClearRisk's Customer Success processes, methodology and structure.
● Monitor customer implementations to ensure deadlines are met effectively and
communicate updates to customer accordingly
● Advocate voice of the customer by representing their feedback, ideas and
interests in areas such as product improvements, service, support
● Assist in demonstrations and training for new features and functionalities of the
product
● Build and maintain strong, long-lasting relationships with each customer
throughout every stage of their lifecycle (scoping, implementation, support,
adoption and renewal)
What you bring:
● 2-5 years related experience within insurance / risk management / Customer
Success environment (SaaS experience preferred)
● University degree or college diploma in business administration, insurance or
risk management or equivalent
● Ability to meet deadlines, effective prioritization and multitasking, and time
management skills
● Strong written and verbal communication skills.
● Energetic, self-motivated, and results-oriented.
● Outstanding ability to form lasting relationships with customers
● Proven team player who is both flexible and adaptable.
● Working knowledge of business tools – such as Google apps (email, documents,
sheets), Slack, Salesforce, Asana
● A well-defined sense of diplomacy, including solid negotiation, conflict
resolution, and people management skills.
We are looking for a driven individual who is looking to build their career. This exciting
opportunity is one that will go as far as you choose to take it. This is a full-time
permanent position with a competitive salary and benefits package.
About ClearRisk
ClearRisk supports the risk management needs of over 150 organizations in North
America. It specializes in software and data solutions for risk management, claims and
incidents, and business continuity planning. ClearRisk exists to enable success through
risk optimization, delivering effective, efficient, and better options for risk management.
ClearRisk is committed to an inclusive and diverse workplace that fosters belonging,
that is supportive and respectful of employees and partners for a full and enriching
experience. Women make up fifty percent of its workforce and growing. The company
was founded by CEO Craig Rowe in 2006 and is headquartered in St. John's,
Newfoundland.
Employer Guarantee:
ClearRisk is an inclusive employer. We are committed to creating and managing a safe
workplace and fostering a culture of belonging that is supportive and respectful of
employees and partners with diverse backgrounds that ensures all stakeholders in
ClearRisk have a full and enriching experience. We also value diversity of perspective
including differences in personality, life and work experience, skills, and ways of
thinking and working.
ClearRisk is committed to maintaining an employment equity program that would
include processes, plans and procedures that address under-representations in
the employment of women, members of visible minorities, and other protected
groups designated by legislation or otherwise.
Resumes can be submitted to careers@clearrisk.com. We thank all applicants for their
interest; however, only those selected for an interview will be contacted