BOARD OF DIRECTORS
Craig Rowe
PAST CHAIR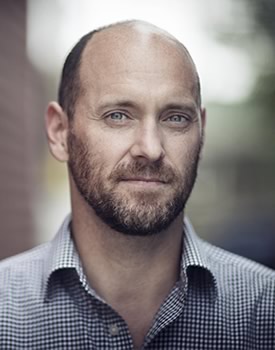 VP, Engineering and Information Security, Sequence Bio
Dan has over 20 years' experience in the information technology industry, including the design and build of various integrated software solutions for the environmental health and safety, aerospace and defence, and advertising and media distribution industries.
Prior to joining Sequence Bio he was CEO and Co-Founder of EMSAT, a clean technology software integration company and has lived and worked in Canada, the United States, Europe, and Australia.
Dan is a past chair and director of the Newfoundland and Labrador Environmental Industry Association (NEIA) and is active in local technology associations including techNL, Hacking Health, Coding in Schools, and NDev.
Dan has developed software in over 10 languages and embraced the cloud and bIg data technology to architect some of the first Cassandra clusters in the province of Newfoundland and Labrador.
Dan holds a Bachelor of Arts from Memorial University of Newfoundland and a Master of Information Technology Education from Dalhousie University.
Current Board of Directors
Colette Goodyear
DIRECTOR
Meshari F. Alwashmi 
DIRECTOR